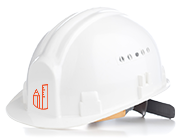 Who We Are
Precision Precast Solutions Private Limited (PPS) is an Integrated Engineering consultancy company in the AEC segment​. W​e are a technology driven organization using cutting edge tools to deliver optimum solutions ​since our inception in June, 2004 in Pune, India.​ Exceeding client expectations with the best solutions that technology can offer is a constant endeavour at PPS.

PPS offers ​consultancy ​services in the specialized field of Structural Precast Concrete, Structural Steel, PEMB, and Reinforced Concrete for Residential, ​Industrial, Commercial and Special Projects. PPS also offers MEP ​and PMC services (including supervision at site)​.​ Our aim is to offer all cutting edge technologies under one roof.

PROJECT GALLERY
Punawale

It is a 2 million sft residential development project. Precast wall panels and precast slabs are being used for construction of P+14 to P+22 storied buildings of this project at Punawale
1
ABOUT
Our team is based in Pune, a city known for its innovative atmosphere, engineering & software enterprises and education center in India. We are a rapidly growing company having highly trained and experienced Engineers and Detailers on our roll.
PPS is an ambitious company, started by young enterprising engineering professionals in the year 2004. The company has since offered engineering services to clients across the globe.
The Client always comes first. Understanding every client's needs and requirements, and to offer customized solutions is an endeavor undertaken by every one at PPS.